Looking for your next ski resort in Andorra?
Planning a ski trip to Andorra? Use our comprehensive guide to find ski resorts in Andorra.
Use the list below to find all ski resorts in Andorra. Click on the specific ski destination to get more info. On the list you can find information about mountain stats, snow reports, weather forecast, lift info and slope statistics.
Let us help you to find your next favorite ski resort in Andorra. Where should I go skiing in Andorra? If you've asked yourself this question while planning a your next ski holiday, then our big database is here to the yo help you. Find the best ski destinations in Andorra and start planning your vacation right here.
What is special about skiing in Andorra?
The small state Andorra is the highest and largest area for skiing in the Pyrenees. There are 2 large ski areas, which together have 187 pistes with a total length of 300 km, with 1460 snow cannons making it possible to ski all season. In addition, there is a high-rise cross-country ski area. The 700 professional ski instructors can help you make the most of your skiing.
The three areas are:
La Rabassa, located 2,050 meters above sea level. Main cross-country ski area, 15 km. trails. There are special snowmobile routes and an area for children with the ability to toboggan, build igloos, etc.
Vallnord has 90 km. slopes divided into 77 slopes located at 1550 – 2625 meters altitude. There are 400 snow cannons, 250 ski instructors in 3 ski schools and 44 state-of-the-art lifts with a capacity of 55,000 pers./time.
Grandvalira has 200 km. slopes divided into 110 slopes located at 1710 – 2640 meters altitude. There are 1075 snow cannons, 450 ski instructors in 7 ski schools and 66 state-of-the-art express express chairlifts with a capacity of 100,700 pers./time.
The ski season in Andorra is one of the best in the world. Whether you're dreaming of wide snowy slopes with white perfect snow or deep wild powder. Andorra has it all! Go to Andorra to ski and you will experience all that any skier dreams about. Lots of sun, deep snow and good beer and world-class après ski.Andorra offers many different ski resorts and destinations. Andorra has everything from small cozy mountain villages to large modern cities with smart shops and centers. Lots of destinations also offer ski-in ski-out, which is ideal for families with children.
If you are for group holidays, Andorra is ideal. Many ski resorts in Andorra offer great cozy cabins, apartments or hotels.
List of ski resorts - Andorra
All ski resorts in Andorra on a map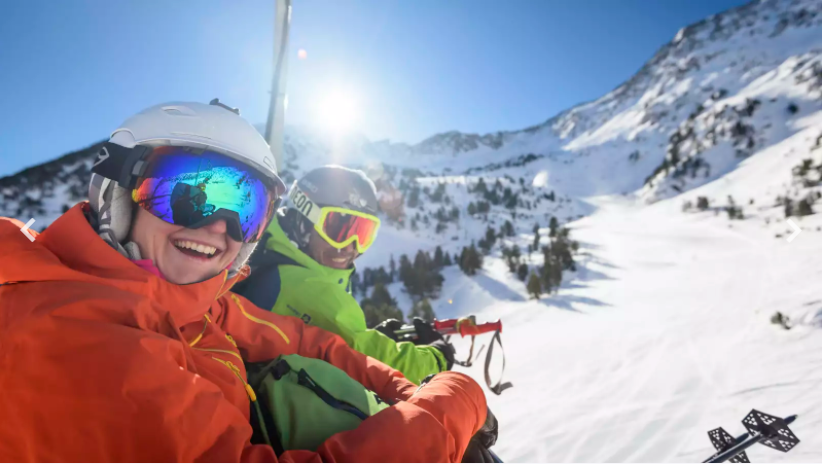 Latest photos from #skiinginAndorra from Instagram