Looking for your next ski resort in Spain?
Planning a ski trip to Spain? Use our comprehensive guide to find ski resorts in Spain. Use the list below to find all ski resorts in Spain. Click on the specific ski destination to get more info. On the list you can find information about mountain stats, snow reports, weather forecast, lift info and slope statistics.
Let us help you to find your next favorite ski resort in Spain. Where should I go skiing in Spain? If you've asked yourself this question while planning your next ski holiday, then our big database is here to help you. Find the best ski destinations in Spain and start planning your vacation right here.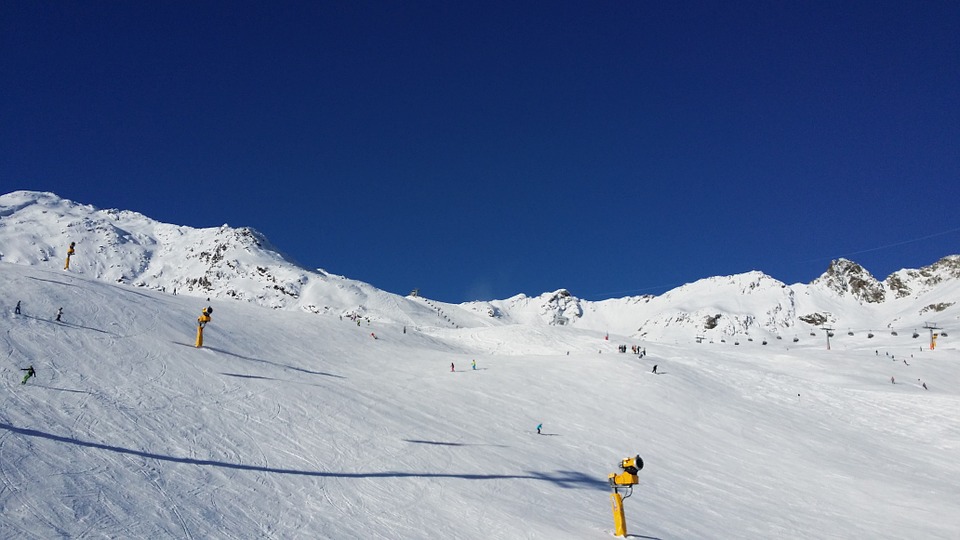 What is special about skiing in Spain?
The north of Spain, offers many interesting ski resorts. From the Pyrenees and Picos de Europa to the north and to the Sierra Nevada in Andalusia. In total, Spain has about 30 ski resorts.
The  majority of Spanish ski resorts are located in the Pyrenees. Here you will find the largest, the most expensive and the highest located (most snow-tight) ski areas, typically up to 2,500-2,600 meters.
A few examples are: La Molina with 50 km of pistes and 16 lifts, Baqueira-Beret with 120 km of pistes and 33 lifts. And not least the Aramon ski area, which is a collective name for five ski areas, including: Formigal and with a total of 259 km of slopes and 72 lifts. Alone Formigal has 137 piste kilometers and 22 lifts.
The exception is the Sierra Nevada ski resort, located in the southern Spanish mountain range of the same name. Here the ski runs up to 3,300 meters, here are 24 lifts, and skiing here is a long way into the spring. Here you can actually ski in the morning and in the bathing by the coast in the afternoon. Or visit the Moorish Palace Alhambra in Granada.
Especially in major ski resorts such as Baqueira-Beret and Sierra Nevada, the lift system is state-of-the-art. Some Spanish ski resorts suffer from the fact that the lifts are outside the city, so there is no quick and easy access to the lifts, as you can see in the alpine areas.
On the other hand, the Spaniards are extremely polite and smiling – and generally they are not the best skiers in the world, which means that even non-practiced skiers can do well on the Spanish slopes.
You should not expect the prices of ski passes to be cheaper than in the Alps. On the other hand, prices for hotels, restaurants and grocery stores are a notch – and in some places a really good notch – lower than seen in the alpine countries.
List of Ski resorts in Spain
Latest photos from Skiing in Spain from Instagram
Something is wrong.

Instagram token error.