Courchevel ski resort in France has just presented a new ultra modern gondola, with LED lights on the outside of the cabins.
With the opening of the new gondola, Courchevel also opened a completely new toboggan run.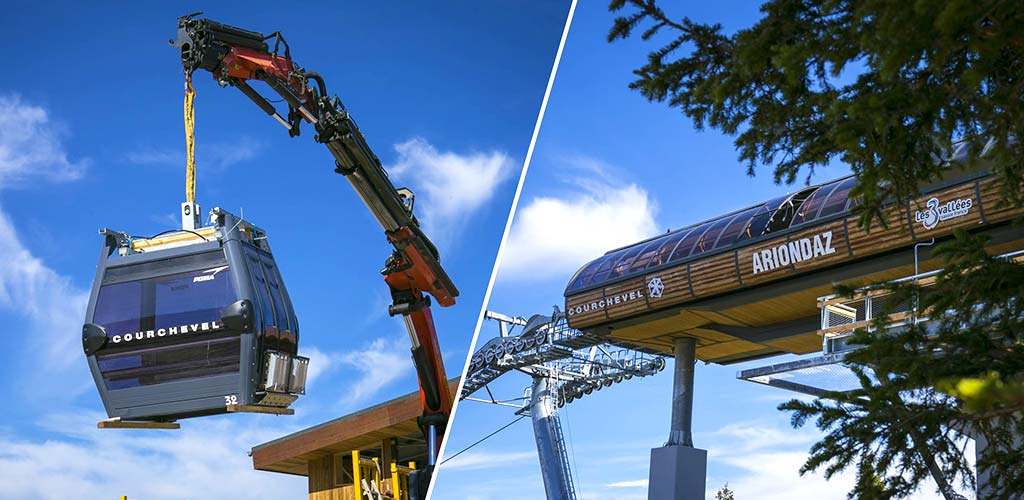 The new gondola is a replacement for the old Ariondaz gondola, there was build in 1974.
The new gondola has cost around €12.5. For the amount of money the ski resort has now got a ultra-modern gondola with LED light inside and outside.
The new lift has 8-seater cabins and is capable of a maximum passenger turnover of 2,400 people per hour.
That external illumination is provided by numerous tiny solar-powered LED bulbs.
With the new lift being able to transport more people per hour, it significantly reduces queue waiting time so again, your experience is much more enjoyable.
At the top of the new gondola there have been build a lot of new different activities. Like a Western Ski Park, the start of a new toboggan run, a Saloon with a picnic area and mezzanine with games and inevitably, free WiFi.
The new toboggan run, Moriond Racing is 3km long fun ride. It have 8 tunnels, 450 metres of vertical  drop and an average gradient of 15% to ensure fast-paced descents for all the family.
Open daily from 11am with night operation to 7.30pm on Tuesdays and Thursdays a run costs 15€ or 4 descents from 11€ per run